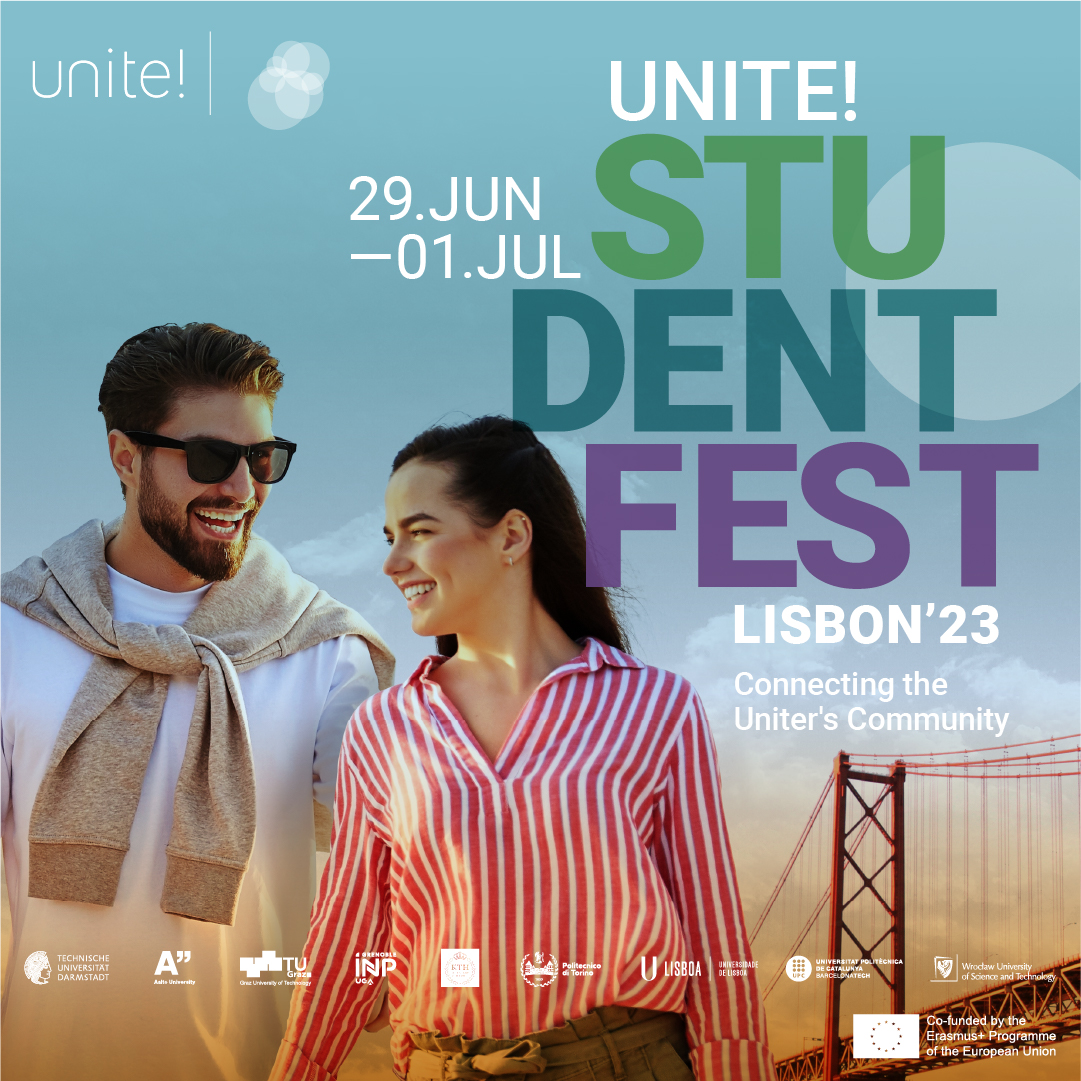 Space period: 31.05.23 - 30.05.24
The Unite! Student Festival Lisbon 2023 will gather students from all nine partner universities this summer in Lisbon. 
This will be the perfect opportunity for students to do team building with their international colleagues, find out what Unite! can offer, debate and contribute about their ideas and expectations as European students, outdoor and well-being activities, sightseeing the beautiful city of Lisbon.
The festival will be hosted by the Unite! partner University of Lisbon (ULisboa), from June 29 to July 1, 2023. 
On this space you can access information about the Festival and use the social forum to talk with other students that will be in Lisbon with you!