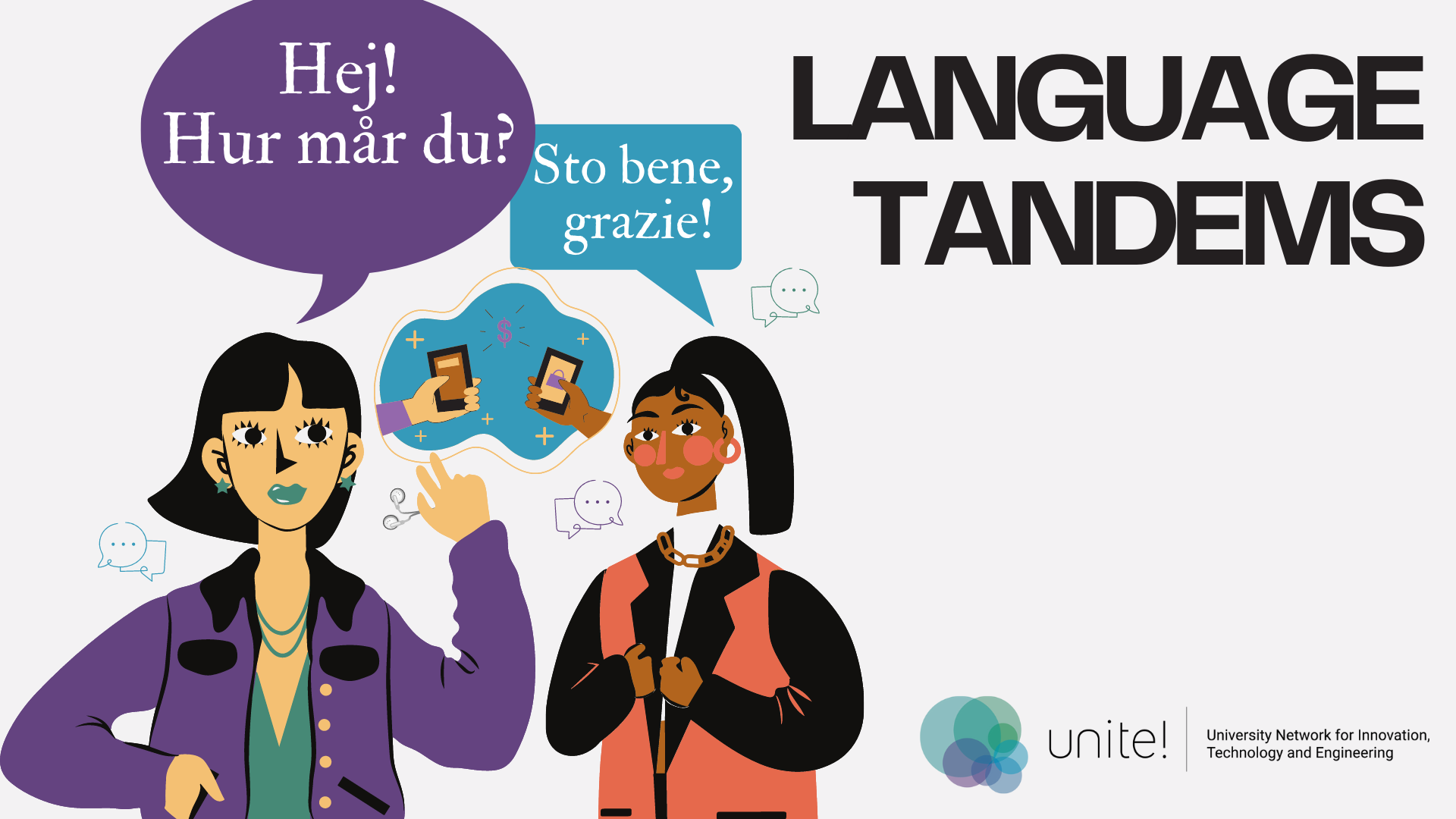 Space period: 24.11.21 - 17.04.50
Unite! offers a Language Tandem Programme organised by the Multilingual and Multicultural Training Centre (M&M).
Language Tandem is a peer-to-peer experience t
o acquire insights on each other's countries and cultures and t
o improve language skills in an informal way.
Join the language tandem programme and share your language and culture with others!